Pricing Chart
Say goodbye to subscription fees. Pay once, own it forever.
Course
USD
Bundle
Course Bundle
HSK 1
$29
$134


Save $24

$219


Save $67

HSK 2
$29
HSK 3
$36
HSK 4
$64
HSK 5
$64
$109


Save $48

HSK 6
$64
Path To Fluency
$29*
Pronunciation
FREE
Note: VAT applies to any merchant selling a product or service (including digital products like an online course) to a customer based in Europe. So if you're based in Europe, we are required to charge VAT on top of these prices.
* If you're enrolled in either HSK 5, 6, or the Ultimate Bundle, you'll get the Path To Fluency course for free.
Are you in China?
If you prefer WeChat Pay or Alipay, you can add us by ID or by QR codes,  let us know (1) your email address and (2) the course(s) you want to enroll, then we will give you the RMB pricing (same amount as USD):
WeChat (longjiang2005bby)
Alipay (longjiang1309697)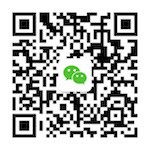 Intermediate Mandarin Chinese (HSK 3) Complete Course
20 modules, 193 videos, 47 grammar points, 40 guided practice activities with PDF worksheets. Covers all HSK 3 grammar and vocabulary.  Sign up today.